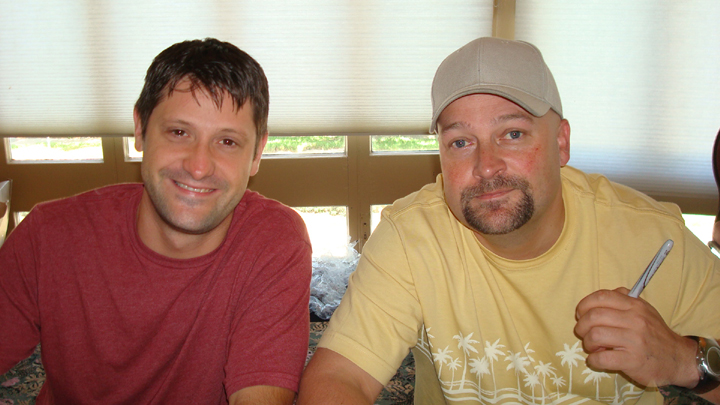 Grant Wilson & Jason Hawes
We were vendors at TAPSCON 08, a Taps family event.
We meet many of the Taps - Ghost Hunter members and
Ghost Hunters International members from the hit shows on Scifi.
We also meet Konstantinos - paranormal researcher and author of several books,
Dave Schrader - DarknessRadio.com,
Patrick Burns - Hunting Evidence,
Alexandra Holzer - author of Growing Up Haunted,
and many more!
Check out the photos and see who we saw!